If you didn't know me at Kenyon, it's doubtful that the following will cause you to have a catharsis, but you may see some familiar faces. If you did know me, then, yes, there's a chance you'll see yourself here. This is just a collection of pictures and sound bytes Chris and I have collected that may bring some happiness to the few people who recognize them. I love you. On with the show.
If you're looking for the real thing, you might check out the Kenyon College homepage. They've done some nice work on it.
---
The Early Years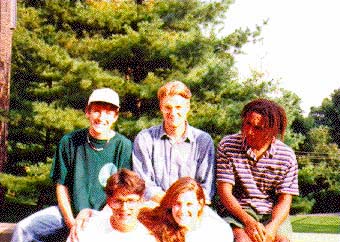 Ooo! Look at the freshmen. Adorable. Pictured here (clockwise from top): Me, James, Chris, Karen, and Peter. Must have been a freshman hall picture day.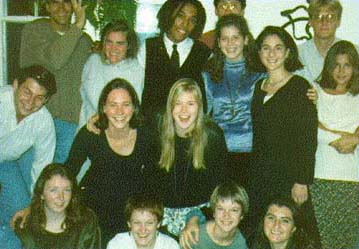 Here we see all the friends Kate Ryan had sophmore year. This was her birthday dinner. I was too shy to attend. There were girls there, you see...
---
The Recent Years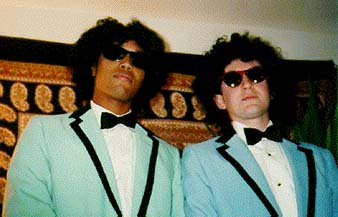 Here we see Chris Frisby and your's truly all snooped out before some major bash. Actually, this is a pretty typical Saturday night.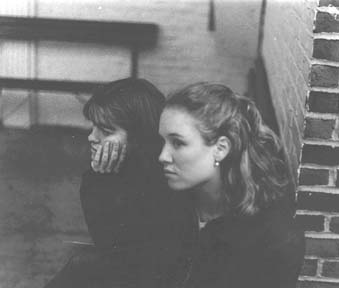 Alysum and Elliot. They're just chillin outside the bookstore, waiting for someone to take their picture. Doh! Oh well. They are beautiful.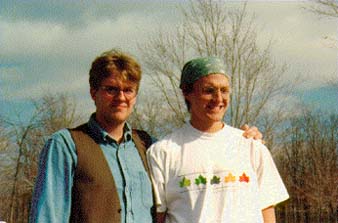 James and Peter. They need each other.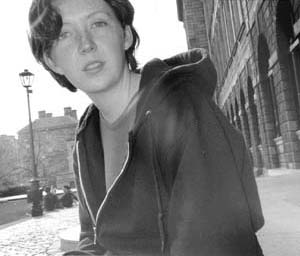 Ryank in Dublin. Photo by Kennym.
Click on Kate to hear the Porch Firefly song!
Approx download time: 5 minutes (1Meg)
vocals: Kate Ryan &nbspguitar: Christopher Frisby &nbsp bongos: Jeremy Williams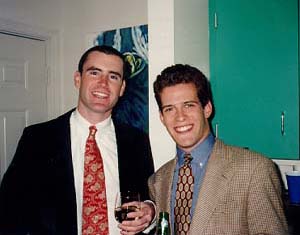 Browne and Grobart -- A ticket you can trust.
Click on Doug to hear our sophmore effort at Wind Cries Mary!
Approx download time: 5 minutes (1Meg)
guitar: Doug Browne &nbspsaxophone: Christopher Frisby &nbsp bongos: Jeremy Williams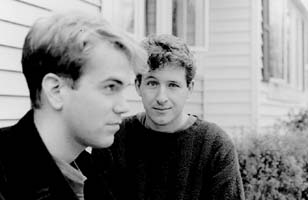 One of my personal favorites. Here we see two roomates while the third gets artistic.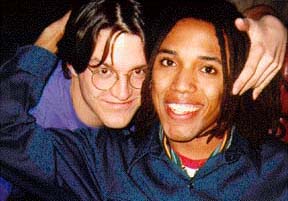 Ladies, take your pick. Peter or Chris. As of this writing, they are available.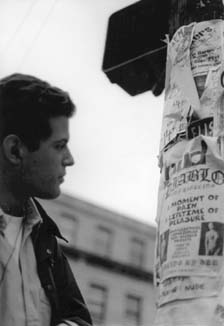 "A moment of pain, a lifetime of pleasure." As always, Sam takes time to consider.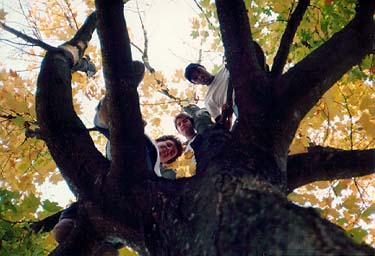 Jeremy, Robin, and Chris flee to the trees to "find themselves."
---